12 National Trade organizations meeting in Shenzhen to discuss the Innovation of UAV Application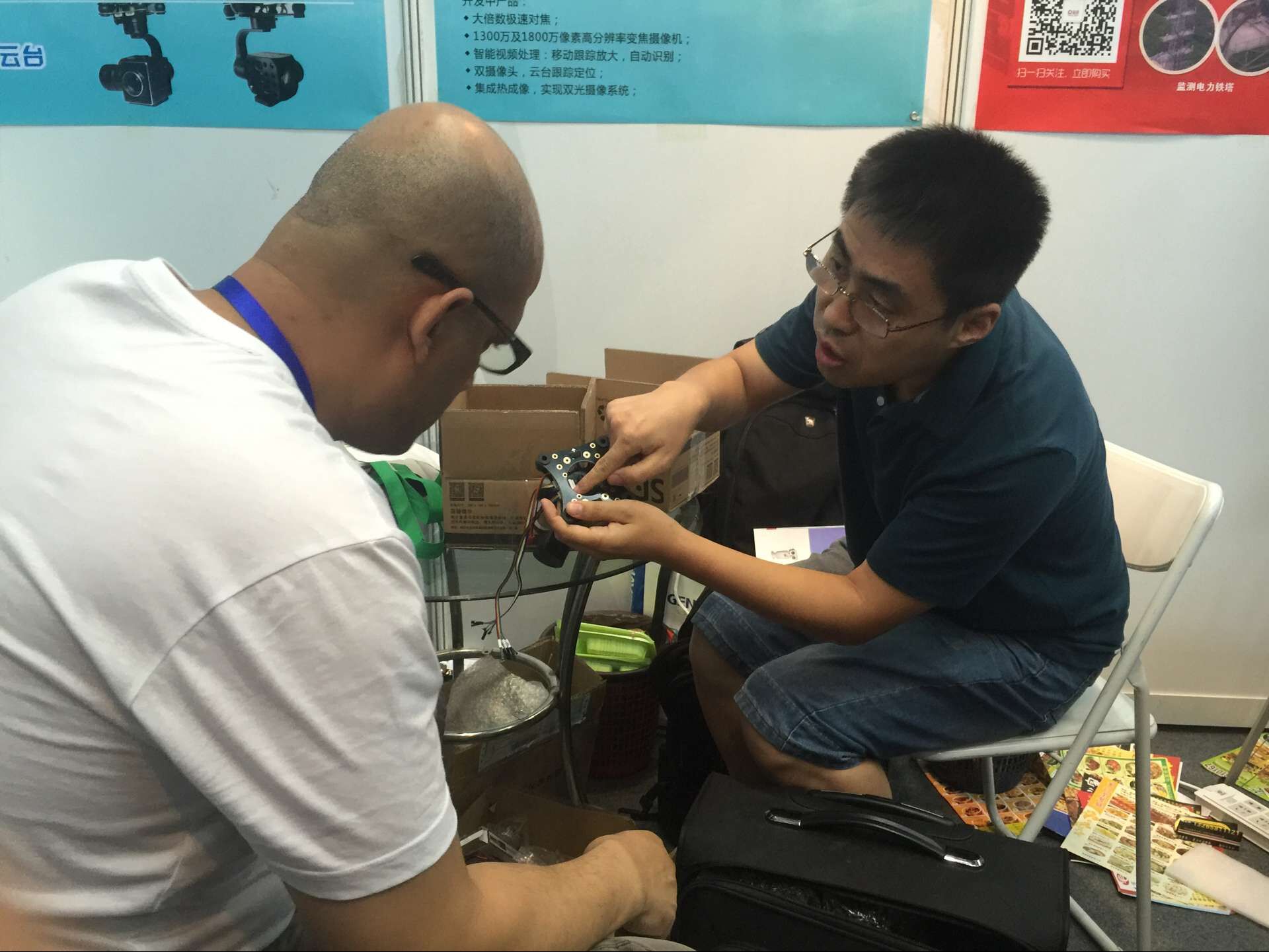 The 2016 Shenzhen International UAV Exhibition, sponsored by the China UAV Industry Alliance and the Shenzhen UAV Industry Association, opened at the Shenzhen Convention and Exhibition Center on June 17. The theme of the exhibition is "Wisdom UAV wins the Future". There are more than 110 UAV enterprises exhibit with 200 UAV. At the same time, it unveiled the top 20 of Chinese drone industry and the top 10 brands of Chinese drones. The first Chinese drone race has attracted competitors from 6 countries. Sun Jiadong, Academician of the Chinese Academy of Sciences, Fan Benyao, Academician of the Chinese Academy of Engineering, Wu Zhongze, Chairman of the China Intelligent Transportation Association, China Satellite Navigation and Positioning Association Zhang Rongjiu, chairman, Tao Junsheng, former deputy director of the Bureau of Public Security, Niu Jin, former deputy director of the Ministry of Public Security, Miao Qianjun, executive vice president and secretary-general of the China Satellite Navigation and Positioning Association, and Wang Jing, secretary general of the China Road Traffic Safety Association, Wang Xiaojing, director of the State ITS Engineering and Technology Center; Chen Chaowu, deputy director of the first Research Institute of the Ministry of Public Security; Zhang Zhongxiao, secretary-general of the China Security and Defense Industry Association; Ke Yubao, secretary general of the China aircraft owners Association; and Liu Guofu, deputy director of the 60th General staff headquarters. Pan Hanzhong, Deputy Director of the Institute of Traffic Management Science of the Ministry of Public Security, Zhang Hao, former Vice President of the Research Institute of Transport Sciences, Ministry of Transport, USA, Singapore, Thailand, Leaders of UAV industry associations from 12 countries and regions, including South Korea, Japan and Germany, as well as more than 1,000 users and exhibitors from 22 provinces and cities, including public security, transportation, land, environmental protection, urban management and power companies, attended the opening ceremony. Yang Jincai, president of Shenzhen UAV Industry Association, delivered the opening speech.
Create the first exhibition of UAV
As a global UAV industry base, Shenzhen has become a bellwether for the global drone market. The exhibition will present the world with a global drone base. In 2015, it became the focus of global attention: Shenzhen accounts for about 70 percent of the global market share of civilian small drones. DJI, AEE, IBIT, Corbett, Nine Star Intelligence and other enterprise UAV products to the world foreground and become the world's leading small UAV manufacturers. More than 300 drone enterprises in Shenzhen have annual sales of nearly 20 billion yuan.
Shenzhen International UAV Exhibition (SZUAVE), as a global drone industry base with unique advantages, it has become a bellwether for China and even the global UAV market. The UAVs on display include: unmanned helicopter, unmanned fixed-wing aircraft, unmanned multi-rotor aircraft, unmanned airship, unmanned parachute aircraft, and flapping-type miniature drones. Upstream and downstream supporting industries: UAV guidance system, information technology, satellite positioning, measurement and control technology, sensing technology and new materials. Well-known exhibitors include: Guoying Airlines, China Aerospace Science and Industry Corporation, Haiying Airlines, 60 General Staff, Shenzhen Yidian, Aite, Corbett, Hawa International, Zhihang, Guangzhou Changtian Airlines, Jiuxing Intelligent , Tianying Brothers UAV, Shenzhen Zhiyi, Keweitai, Dingchuang Xufei, Intercontinental Navigation, Central Wing Tian, Shenghe UAV, Intercontinental Navigation, Beijing Blue Sky Flying, Gaoke Xinnong, Huayue UAV , Rainbow Eagle drones, etc., more than 110 drone companies brought more than 200 drones to make a wonderful debut.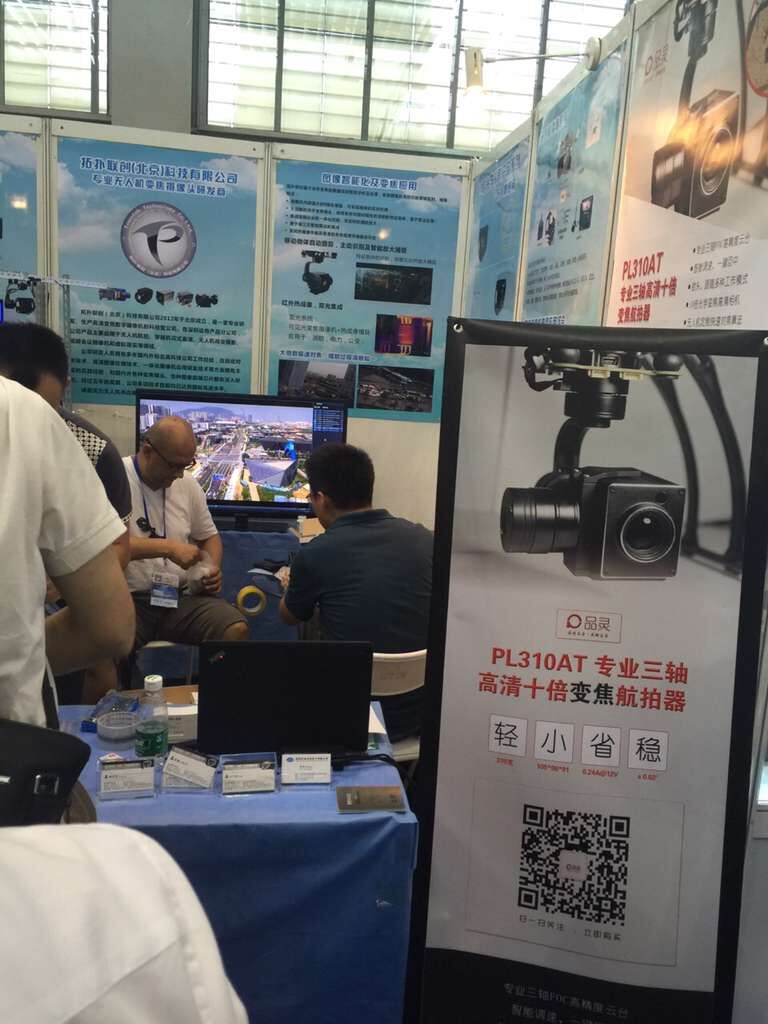 Exhibition scene
Flying sensor
With the development of science and technology, unmanned aerial vehicle (UAV), once a high technology product, now "flies into ordinary people's homes" , showing its great talent in many fields. As a "flying sensor", the most imaginative application of UAV in the civil field is as a data port in the air, providing more accurate and powerful data flow for connecting the global industrial 4.0 "big data" system. UAV flight platform can be widely used in national ecological environment protection, aerial photography, mapping, mineral resources exploration, disaster monitoring, traffic patrol, power patrol, public security monitoring, emergency disaster reduction, emergency command, artificial rainfall, national defense security, land and resources exploration, town planning, seismic survey, environmental monitoring, forest fire prevention, crop yield estimation, wildlife monitoring in protected areas, drug control reconnaissance, fire control reconnaissance, ecological environment protection, marine environment monitoring, land use investigation, water resources development, crop growth monitoring and yield estimation, agricultural operations, natural disaster monitoring and assessment, urban planning and municipal management, forest pest protection and monitoring, digital cities and other fields. UAV has become an increasingly important data source and information acquisition method in the geographic information industry at home and abroad.
At present, the global civil drone industry has formed a market scale of about 100 billion US dollars, and it will be a golden period for the development of drones in the next 10-20 years. The potential demand of the industry will gradually emerge. China's civil UAV market has just started, and will enter a period of rapid development in the future.
High-end BBS helps the UAV industry feast
In order to promote the technology development of unmanned aerial vehicle intelligent control system, platform construction and machine integration, use promotion, system support, etc., the organizing committee held the "5th China UAV Application Innovation Forum" and "China Agricultural Aviation Development Forum". "China International UAV Forum", "China UAV Flight Control Technology and Airport Security Forum", "China Surveying and Mapping Geographic Information UAV Application Forum", Ministry of Public Security, General Staff, Air Force Equipment Research Institute, Beijing Aerospace Universities, Nanjing University of Aeronautics and Astronautics, Northwestern Polytechnical University, South China University of Technology, the United States, Singapore, Thailand, South Korea, Japan, Germany and other 12 countries and regions of the UAV industry association experts, as well as well-known domestic and foreign UAV enterprises, it provides advice for domestic and international UAV technology innovation and healthy and orderly market development.
In order to enhance the attractiveness of the exhibition, the organizing committee organized the Chinese UAV racing competition, which adopted the multi-rotorcraft type to compete from the UAV speed, controllability, safety, and so on.
The annual UAV industry pageant not only shows the development achievements of China's UAV industry, but also shows the remarkable achievements of our country in UAV products, technology and so on. This forum will comprehensively show the most advanced technology and innovation development in UAV field, create more business opportunities for Chinese and foreign enterprises, and lead the sustained and healthy development of the industry.